Bees

Bee-aware - bees and the law
It is not illegal to kill bees, but where possible we like to save them. If you have a honeybee swarm we can remove it and take it to a very grateful beekeeper we know. We can do the same with a bee's nest if it is accessible. If you are able to live with them please try to do so, but we realise that in some cases this is not possible. It is perfectly legal to kill bees in those cases, however we will not do so unless we are sure that all entrances can be sealed up afterwards. This is because if the entrances are not sealed, other bees either later in the summer or in future years will scent the honeycomb and raid the nest. They will pick up the insecticide and take it back to their nest and contaminate other colonies, killing thousands of other bees too. So not sealing the entry points not only could kill other honeybees, but might also result in you having bee problems again and again this year and in future years.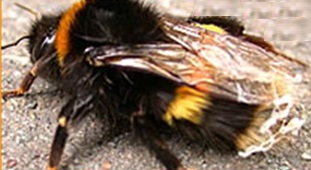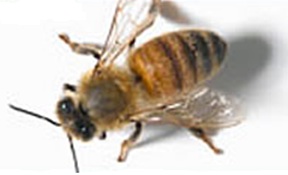 Bumble Bee Honey Bee
If you have bumblebees (those big furry things) please try to tolerate them and leave them alone. Beekeepers are not interested in them because they produce no honey. Unlike wasps and to lesser extent honeybees, bumblebees very rarely sting. They may look scary and imposing but they are really quite placid and will only sting if severely provoked. If they are nesting in buildings they are hard to treat because their 'fur' protects them, however, if they are nesting in accessible places such as in a rockery or compost heap, we may be able to remove the nest and relocate it elsewhere, either in a less problematic place in your garden or another location completely away from your property.
Feel free to call us, and we will be happy to help and advise you.
WTC Pest Control
WTC Pest Control works in the Leek, Cheadle Stoke on Trent, Biddulph, Stafford, Sandbach, Stone, Eccleshall, Newcastle Under Lyme, Uttoxeter, Macclesfield, Congleton areas.